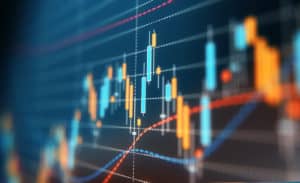 The data and analytics division at Virtu Financial has launched a reporting aggregation service on its analytics platform that allows users to analyse data from brokers via a single access point.
The new service aims to help market participants manage the increased levels of data that brokers are now required to publish under Rule 606 from the Securities and Exchanges Commission (SEC).
Rule 606 requires broker-dealers that route client orders in equities and option securities to publish quarterly reports that provide a general overview of their routing practices.
The reports are designed to provide clients with the opportunity to evaluate order routing practices of broker-dealers for greater market transparency and competition.   
Virtu said its reporting aggregation tool can compare brokers by metrics such as spread capture, fees, and rebates by venue, routing choices, and resting times.
"The purpose of Virtu's SEC Rule 606 aggregation service is to provide clients with actionable insights into how their broker-dealers route orders, providing more transparency around each broker's routing and execution practices," said Kevin O'Connor, global head of Virtu's trade analytics and data. 
"When coupled with Virtu's global analytics infrastructure, this new service will help improve execution quality assessment across brokers via a single, user-friendly platform, further demonstrating the firm's commitment to innovation and technology for its clients."
Virtu has increased efforts to expand its data and analytics capabilities recently. In November, the firm expanded its transaction cost model with the addition of fixed income pre-trade analytics. Virtu said the proprietary pre-trade liquidity model aids execution decisions and liquidity management.