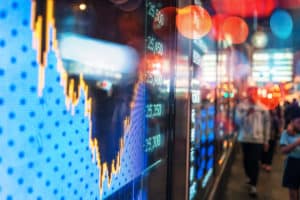 Virtu Financial has moved to promote an ITG veteran to global head of new sales following its $1 billion takeover of the agency broker last year.  
Akiko Imai will lead new sales globally for the Virtu Execution Services division in addition to leading the global sales efforts for POSIT Alert, reporting to directly to Brad Johmann, global head of Posit Alert, and Stephen Cavoli, global head of Virtu Execution Services.
Imai joined ITG in 2013 and was the first hire for the POSIT Alert Asia-Pacific sales and coverage desk, before she became head of POSIT Alert Asia-Pacific. Imai also spent time working to cross-sell products in the region boosting the firm's presence in Japan. In her new position, Imai will execute sales plans aimed at acquiring new clients across the Virtu multi-asset platform of products and regions.
Virtu Financial closed its $1 billion ITG acquisition in March 2019 and has since integrated the agency brokerage with its own business operations.
"We are pleased to announce that Akiko Imai will be assuming a critical and newly created role of global head of new sales within our Execution Services business segment," said Cavoli. "In her new capacity, Akiko will organise and execute sales plans focused on acquiring new clients across our multi-asset platform of products and regions."
Earlier this month, Virtu confirmed it saw a record day of trading activity on its POSIT Alert Europe block indications network, with more than £1.256 billion in notional value traded on 5 June this year.