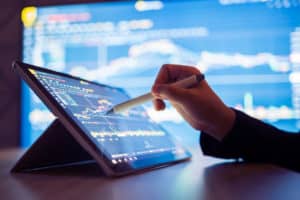 Periodic auctions have continued to gain market share in Europe over the last few years and now account for 4% of market share, research by Liquidnet has found.
Since the implementation of the double volume caps under Mifid II in 2018, periodic auctions volumes have continued to rise and with new proposed changes to the DVCs and the reference price waiver (RPW) likely to be implemented this year it leaves the door open for these to grow further still.
Regulators moved to prevent alternative trading venues (MTFs) from using the reference price waiver to execute small trades by introducing a minimum threshold in a Capital Markets Union (CMU) update in November. They also laid out potential plans to make changes to the frequent batch auction regime in its RTS 1 and 2 update, however, chose not to propose these after protests from across the industry.
Outside of regulatory changes, periodic auctions have continued to rise in popularity. The venues have an inherent speed bump in them that means they don't lend themselves to high frequency traders (HFTs) and so low frequency firms favour them from an execution standpoint.
"When you look back to the start of 2018 when DVCs kicked in, a lot of that below large in scale (LiS) dark activity that couldn't happen on MTFs transferred to auctions because people tend to put them on the dark part of their routers. If they do put a floor of 2x standard market size (SMS) in where will that dark flow go? The obvious place is auctions," Gareth Exton, head of execution and quantitative services for EMEA at Liquidnet told The TRADE.
"Hypothetically it could go much higher. Notionally it's not huge but in terms of the number of executions there's a lot that happens below SMS. It won't go to where the regulators think it should go which is lit continuous trading. Let's assume 30% of that [dark] notional can't happen anymore because of the reference price waiver.
"That's a significant portion now not happening in the dark that has to go somewhere else. Then all of a sudden periodic auctions could get to the same size of dark markets. That will shine a light on them from regulators."
Market share on dark trading venues has levelled around 6% in Europe for the last few years, however, in light of regulatory divergence post-Brexit and the UK liberalising rules around dark trading it has risen to 14% in the City. The UK also moved to scrap DVCs all together as part of its Wholesale Markets Review (WMR). The diverging rules have posed the question as to where flow will go if Europe restricts non-transparent trading too much.
"It will be interesting what happens to where this flow goes from a UK vs EU perspective. There's that added complication where the DVCs used to impact everyone, now it's the EU only. It could force volumes out of the EU. It did sound from the conversations at TradeTech that regulators were picking up on risks in some of the suggestions and the way they're looking at things. I think they've realised they could diverge too much."