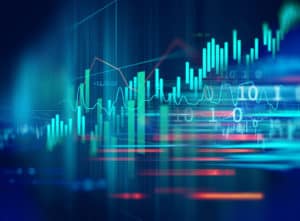 Historical Level 3 data and analytics provider, BMLL, has appointed Tim Baker as senior adviser, as the company looks to grow its US presence.
Baker will be based in New York and will be responsible for growing BMLL's US client base as well as developing and implementing the company's growth strategy in the region.
"2022 will be a big year for BMLL. Over the past few years, we established that our products solve the specific problems our markets face, and we have significantly grown revenue as a result. We also continue to invest in our Level 3 Data and analytics products to deliver new features that give our customers a competitive advantage," Paul Humphrey, chief executive of BMLL since January 2020, told The TRADE.
"We have seen great traction and gained new clients including global banks, hedge funds, broking and exchange clients, all of which we're extremely proud of. We expanded our US presence by adding a number of US-based clients, fitting in nicely to our 2022 growth plans. Tim's appointment in the US is a strategic decision for us, enabling us to better serve US clients and grow our footprint in the region."
Baker brings strong US financial services expertise to BMLL, with more than 30 years' experience across a range of disciplines from sell-side research, banking, M&A, technology, data and data science.
He has served in several senior positions at IEX, UBS, Refinitiv and Thomson Reuters, as well as working for and investing in smaller FinTechs, allowing him to build an extensive network across the industry over time.
"I am delighted to work with BMLL at such an exciting time for the business, where I have the opportunity to play a part in its continued expansion across geographies and teams," said Baker. "BMLL has seen an increasing demand for its data and analytics tools from capital markets participants looking to optimise trading strategies, increase alpha and gain an edge."
BMLL's granular Level 3 data and analytics are used by a wide range of market participants to truly understand market behaviour across various asset classes and to generate alpha more predictably. The firm specialises in providing clients access to granular order book data and advanced analytical power at speed and scale. Developed from the machine learning labs in the Engineering Department at Cambridge University, the platform allows financial services firms to apply complex statistical techniques to niche big-data sets and perform machine learning on Level 3 order book data with applications such as market impact, pre & post trade analytics, order book simulation and compliance.
In November last year, BMLL expanded into futures, providing market participants with Level 3 data from CME, Eurex and ICE, covering equity indices, fixed income, short-term interest rates, commodities, digital assets and FX.
Baker's appointment is the latest step in the firm's US ambitions, where it has been strategically scaling up its presence for some years. Most recently, in November 2020, the firm opened up its Data Lab and Data Feed to US market participants via the Data In Harmony (DIH) network; while earlier in the year it partnered with Crux Analytics to deliver data and analytics to its US client base.