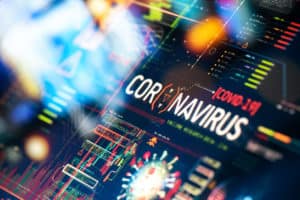 Agency broker BTIG has said it will provide free trading services to certain funds affected by the coronavirus crisis, in order to support professionals who are on the front-line of the pandemic.
The free services offered by BTIG will run for up to six months and will apply to institutions designated as dedicated charitable funds, state and union pension funds, medical and educational endowments as well as emergency services benefit programs.
"All of us have been humbled by the response effort and sacrifice of our first responders, healthcare workers and those in our communities fighting COVID-19," said Scott Kovalik, chief executive and co-founder of BTIG. "At BTIG, our employees have been eager to find ways to give back and aid the recovery. While we do not produce goods we can donate, we do have expertise and services we can provide free of charge to benefit the heroes of this global pandemic."
A number of institutions across the sector have made contributions to the global recovery effort in recent months, including funds for food banks, front-line workers, and charities related to relief projects.
Interactive Brokers committed $5 Million of aid to assist efforts, provide food and support those impacted by the ongoing coronavirus pandemic in the US. London-based market maker XTX Markets committed £20 million to three charities battling the coronavirus pandemic, while BlackRock donated $50 million to coronavirus relief efforts globally.
"The human and economic impact of COVID-19 is devastating and every one of us at BTIG is personally and professionally vested in doing what we can to support responders and the recovery efforts," added Kovalik.