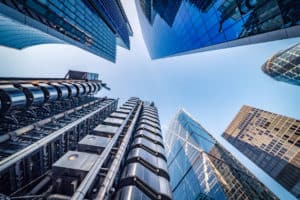 The asset management community has urged authorities to keep markets open despite the high volatility throughout the coronavirus pandemic.
In an open letter to the Financial Conduct Authority (FCA) and the Bank of England, the Investment Association made it clear that the buy-side back the consensus of keeping markets open during the coronavirus induced volatility to continue serving their clients' needs.  
"Given on-going market uncertainty and continued media speculation, which is unhelpful during the current situation, we wish to assure you that our industry supports the continued opening of public markets," Chris Cummings, CEO of the Investment Association, stated.
According to Cummings, it is critical for firms to have access public equity and debt markets so they can continue to manage savers' investments and mitigate risks and discover prices. He also said the industry is providing governments across the globe with the capability to raise money to fund Covid-19 support programmes.
Similar calls for markets to remain open during the pandemic have been echoed by exchange groups globally. The Federation of European Security Exchanges (FESE), with members compromised of European exchange operators, said it was vital that markets stay open, and detailed the important role exchanges play in providing price formation, transparency and liquidity.
In the US, the chief executive of derivatives exchange operator CME Group, Jeff Sprecher, rejected a bid by US Treasury Secretary, Steven Mnuchin, to shorten US market hours due to increased market volatility amid the coronavirus pandemic.
"We recognise that markets have experienced extreme volatility, high trading volumes, and indeed diminished liquidity in recent days. However, closure of the markets themselves would not resolve these issues. In fact, it is our view that any closure would have the opposite effect to that intended and even the rumour of market closures can lead to adverse consequences for savers," Cummings wrote.