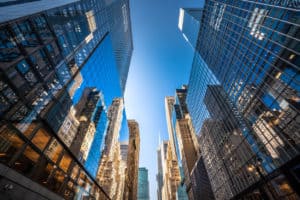 New York-based Capitolis has confirmed several senior new hires from major institutions such as BNP Paribas and CME Group, as it pledged to almost double its headcount by the end of this year.
The latest appointments include Evelina Rosenstein, who joins the FX novation platform as sales manager, Alex Dubost as business development director in the firm's London office, and Dr Petra Wikstrom as business development executive for buy-side Americas.
Meanwhile, Capitolis said it has added 12 other new hires to its engineering teams in both Tel Aviv and New York to support development. Most notably, Meshi Peer joins as director of engineering from Como where she was previously vice president of research and development.
Prior to joining Capitolis, Rosenstein was head of EMEA sales at Broadway Technology, while Dubost was director of EMEA sales and client relationship at RESET, now part of CME Group.
Wikstrom served as an electronic trading senior advisor at Greenwich Associates and was also previously global head of execution and alpha solutions within FXLM and commodity derivatives sales and trading at BNP Paribas.
Capitolis also confirmed plans to almost double its current headcount of 50 members of staff to 90 by the end of this year. The firm added that the new hires were evidence of its continued momentum amidst growing industrywide adoption of its platform.
"We have enjoyed tremendous growth and momentum this year and must expand the team to support our efforts globally," said Gil Mandelzis, chief executive and founder of Capitolis. "We look forward to continually investing in top talent to advance our mission of transforming the capital markets through collaboration, innovation, and technology."
Founded in 2017, Capitolis has developed software to improve liquidity in capital markets by allowing banks to rapidly source capital needed for trades from other financial institutions with large balance sheets. It has eliminated $5 trillion in overall positions for more than 50 financial institutions since its launch.
Earlier this month, the firm also made two new hires in its senior management team, shortly after JP Morgan, State Street, and Citi invested in the company. Lindsey Baptiste was appointed senior vice president of finance and Hen Lotan as chief of staff.