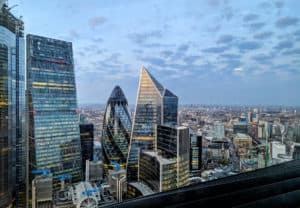 London-based clearinghouse LCH has appointed the former head of over the counter (OTC) clearing and prime brokerage for Asia Pacific at Citi to head up its business in the region. 
Rohit Verma will join LCH on 26 July after nearly 10 years at Citi, originally joining the investment bank in 2012 as a director for futures and OTC clearing in business risk.
Previously in his career, he was vice president for market risk in asset management at Deutsche Bank for over two years, and as head of market risk controlling for Asia at Landesbank Baden-Württemberg (LBBW) for four years.
In his new Singapore-based role, Verma will be responsible for LCH's Asia Pacific business, including its operations and sales in Singapore, Sydney and Tokyo. 
"Rohit has extensive experience of the derivatives markets in Asia and across the world. Asia Pacific is a region of strategic growth and importance for LCH and I look forward to working with him and our local teams to grow our presence further," said Isabella Girolami, CEO at LCH, whom Verma will report directly to.
His appointment follows a series of senior moves in the LCH executive team, including the appointment of Kate Birchall as head of sales at the clearinghouse and James Pearson as head of ForexClear, both based in London. 
Verma replaces Birchall who had previously been head of Asia Pacific at LCH prior to her move to London and promotion earlier this year.
"Asia is an immensely diverse and dynamic region and LCH is committed to supporting the markets in mitigating risk and promoting capital efficiencies in multiple asset classes," said Verma.