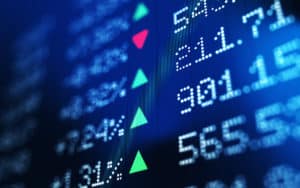 European exchange group Deutsche Börse has launched an online analytics platform, A7, that offers order-by-order historical market data in nanosecond granularity.
The new platform will give clients access to data from Eurex and Xetra traded instruments to maximise trading efficiency and alpha generation. It includes historical data via the cloud on all instruments traded through both venues, with content updated daily.
"Our innovative A7 platform offers market participants nanosecond-precise market data without the burden of their own data warehousing," said head of market data and services at Deutsche Börse, Alexandra Hachmeister.
"It provides access to tailored metrics based on full depth order books, market data messages, reference data, and other individual sources. Clients can quickly grasp market situations, easily drill down into the market microstructure, and alter their own trading strategies accordingly."
Flexible analytical tools are also available to clients via the new A7 platform enabling traders to gain advanced market insights. 
The launch of A7 follows Deutsche Börse's recent partnership with Chinese data provider, Wind. Deutsche Börse and Wind signed a memorandum of understanding to form a connection between Deutsche Börse's data and portfolio's and Wind's institutional network.
The MoU will permit easier access to European markets for domestic institutional investors in China, based on market data and services offered by Deutsche Börse and its derivatives exchange Eurex.