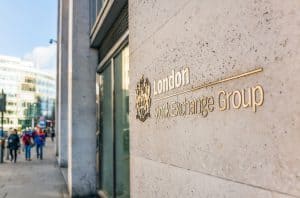 The London Stock Exchange Group's interest rate derivatives platform CurveGlobal has added a new member in ED&F Man Capital Markets' Middle East and North Africa (MENA) business.
The brokerage firm is the first Middle-Eastern member on the platform following the London Stock Exchange's regulatory approval from the Dubai Financial Services Authority (DFSA) to operate as a recognised body in July this year.
"We are excited to not only become the first MENA based member of the London Stock Exchange Derivatives Market (LSEDM) but also the first in the region to access CurveGlobal products. CurveGlobal is proving to be an efficient interest rate derivative offering  and we look forward to accessing their growing liquidity pool," said Sharaz Husain, senior executive officer at ED&F Man Capital Markets MENA.
CurveGlobal celebrated its second year of operation on 26 September after launching in 2016, with the aim of  disrupting the interest rate futures market, which has been historically dominated by ICE and Eurex.
Since it launched in partnership with Cboe and major dealers including Goldman Sachs and JP Morgan, CurveGlobal has seen more than 4.3 million lots traded with more than 100% growth in open interest in the past six months.
Andy Ross, CurveGlobal's chief executive, commented that the company Is fundamentally changing the infrastructure of the futures market and providing the ability to trade futures from anywhere.
"We continue to see growing momentum behind the platform recently achieving 5% market share in the short sterling open interest as well as significant growth in the number of blocks being traded. CurveGlobal stands for choice and we are committed to working with the market to deliver genuine competition to the futures markets."