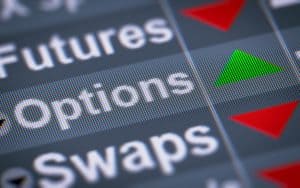 Exchange operator Eurex has expanded its reach in Taiwan after receiving regulatory approval to launch mini-KOPSI futures.
Eurex said it gained approval from the Financial Supervisory Commission (FSC) of Taiwan to launch the global derivatives contracts, allowing buy- and sell-side market participants exposure to the Korean benchmark index KOPSI.
"We look forward to the new addition of a global derivatives contract and further collaboration with Eurex and relevant parties in promotion of mini-KOSPI futures in the Taiwan market," Carolyn Chou, president of Taiwanese futures firm, Yuanta Futures, commented. "It will allow Yuanta and other Taiwanese FCMs (futures commission merchants) to offer this contract to Taiwanese domestic investors."
Following a partnership between Eurex and the Korean Stock Exchange (KRX) in August 2010, the trading venue launched KOPSI 200 options contracts on its exchange for trading and hedging in KOPSI 200 positions during European and US market hours.
In April 2016, Eurex and KRX then extended their partnership to list mini-KOPSI 200 futures via the Eurex/KRX Link. Eurex stated it has average daily volume in the Eurex mini-KOPSI futures surge around 70% from 2019 to 2020, with more than 300,000 contracts traded from January this year until July.
"We have observed a healthy growing trend of trading volume of the product with a strong 145% growth in Q2 2020. Currently it is also the only KOSPI futures tradable by global participants during night session of the KOSPI market," said Mezhgan Qabool, head of market development, and head of equity & index sales in Asia at Eurex.