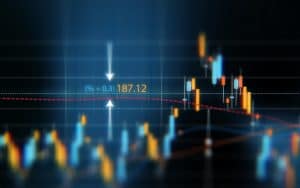 Eurex Group veteran and deputy global head of fixed income trading and sales, Byron Baldwin, will leave the exchange operator at the end of this month after 14 years.
Baldwin confirmed in a post on social media that he will leave after first joining Eurex in 2005. Since then, he has held various business development roles with the derivatives market operator across OTC clearing, listed derivatives and client asset protection for institutional investors.
"It has been an incredible journey working with both the buy-side and sell-side on existing and new fixed income derivative products," Byron said. "Undoubtedly the highlight was during my time working in New York between 2011-14 and the introduction of mandatory over the counter interest rate swaps clearing in the US under the Dodd Frank Act in 2012 working with AIMA, SIFMA AMG, FIA and ISDA and its members."
A spokesperson at Eurex confirmed Byron's departure, adding that Tim Gits will succeed him as deputy global head of fixed income sales and clearing. Gits most recently headed up fixed income sales for the Americas region.
Earlier this month, Eurex confirmed plans to launch euro-denominated fixed income exchange traded fund (ETF) options to support investment firms hedging their portfolios. Three major banks will provide the liquidity for products in Europe, after Eurex first offered USD fixed income ETF options in 2017.
"Post the introduction of the Dodd Frank Act, we have seen the derivatives industry innovate with the futurisation of OTC products and now with the introduction of uncleared margin rules (UMR), OTC Clearing is extending out to FX products. The great attraction for me for the futures industry and the derivatives industry in general is that it never stops innovating in terms of new products and FinTech will push innovation in the derivatives Industry even further," Byron concluded.