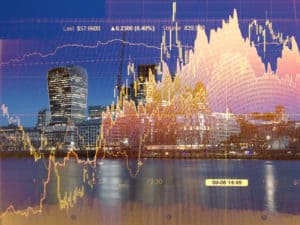 Euronext is set to pay €36 million to LSEG's clearing house LCH SA in exchange for the early termination of its derivatives clearing agreement.
Following the agreement, Euronext intends to migrate the clearing business of its listed derivatives and commodities markets across Amsterdam, Brussels, Lisbon, Oslo Børs and Paris from LCH SA to Euronext Clearing by the third quarter of 2024. Euronext Milan's listed derivatives business is already cleared by Euronext Clearing.
Once the termination is confirmed, LCH Group will be offered the option to buy back Euronext's 11.1% stake in LCH SA.
The start of this month marked the first available termination window for the listed derivatives LCH SA contract. It had originally been due to expire in 2027.
"LCH SA's current agreement with Euronext with regards to financial derivatives and commodity derivatives clearing services will terminate in 2024," the London Stock Exchange Group said in a statement.
"LCH SA is strategically important to LCH Group and LSEG, clearing thde majority of the Eurozone repo market and the majority of the Euro credit derivatives market, in addition to many European equity market venues. We look forward to continuing to provide clearing services to our global customers, who benefit from access to our multi-asset offering."
The termination of the contract marks one of the first steps by Euronext to internalise its clearing operations, with the intentions first announced in 2022. In November last year, Euronext confirmed the first phase of the migration with the intention of making Euronext Clearing the "CCP of choice" or primary clearing house for its cash equity markets by the end of the fourth quarter.
Euronext confirmed it intends to continue to offer an open access model for cash equity clearing under which clearing houses such as Cboe Clear Europe, formerly EuroCCP, currently operate.
"This is an internalisation decision. We have decided to internalise wherever we can fundamental features of the organisation," Stephane Boujnah, chief executive officer at Euronext, told The TRADE in November.
Elsewhere, Euronext also migrated its core data centre in June 2022 from Basildon in the UK to Bergamo in Italy. The exchange is also currently in the process of migrating its Borsa Italiana capital markets business onto its proprietary trading platform, Optiq.
"The expansion of Euronext Clearing to Euronext markets is another significant transformational milestone, allowing Euronext to manage the entire trading value chain, and become a major player in the post-trade space," said Boujnah in a statement.