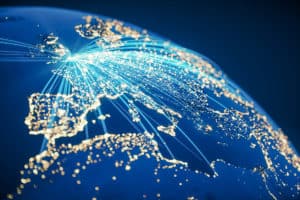 Asset managers are increasingly adopting Europe's MiFID II unbundling regime for their businesses globally to manage operational processes more efficiently, according to a recent report from Liquidnet.
A survey of buy-side conducted by Liquidnet found that just 12% of respondents have ring-fenced European operations for unbundling, while 70% of respondents have implemented a global unbundling policy, up significantly from 53% in 2018.
For asset managers headquartered in the US, 38% have implemented global unbundling procedures, with more than a third stating they are paying for research from P&L.
"We are based in the US, so out of scope of MiFID II but we are unbundling our mindset internally to make sure we allocate client dollars most effectively," one medium-sized US asset manager explained. "We are forcing PMs and analysts to think about the resources they are taking from the sell-side and reconciling that so we use our budget more effectively, paying the dealers appropriately for the service they provide and trading where we get best execution."
The unbundling of execution and research payments has been a key part of European regulation since MiFID II came into effect on 3 January 2018, as asset managers can no longer accept research that has been paid for through execution commissions.
In November, the US Securities and Exchange Commission (SEC) extended a no-action letter which allows brokers to continue charging clients separately for research until July 2023. The SEC's chairman said the regulator needed more time to evaluate the impact of unbundling under MiFID II. Analysis has suggested that US buy-side are increasingly in favour of the rules, with many highlighting greater transparency and clarity around research requirements.
Liquidnet's report suggested that the quest for best execution has been a key driver in the adoption of unbundling globally, particularly in the US, as it can be harder to attain bet execution when paying for research with bundled commissions. The firm added that unbundling has highlighted the sell-side firms that are not keeping on top of investments in trading technology.
"Unbundling no longer equates to whether or not UK asset managers pay for research from their P&L, it represents a fundamental global shift in how data and the digitalisation of investments will revolutionise the asset management industry and those who can best service them in the Information Age," Liquidnet said in its report.