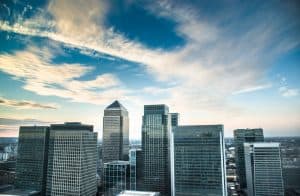 The Financial Conduct Authority (FCA) has released the findings of its survey on the effects of research unbundling on the UK financial services industry, most notably a cost saving of £70 million for investors in UK equities funds.
A survey of 40 asset managers and 10 firms across the buy- and sell-side conducted earlier this year by the UK regulatory body found that so far under MiFID II, the manner in which UK financial firms have implemented the new rules around the separation of research payments and execution fees has resulted in "improved accountability and scrutiny over both research and execution costs."
The most notable finding was the change had resulted in "around £70 million of savings for investors in UK-managed equity portfolios" during the first half of last year, compared with 2017.
A significant concern for asset managers prior to the introduction of MiFID II at the start of 2018 was the possibility that access to and quality of research would be diminished. However, the FCA stated that it found "no evidence of a material reduction in research coverage", including for listed small and medium-sized enterprises.
Despite there being no restrictions on the access to required research, there was evidence that research budgets on the buy-side have shrunk since MiFID II came into force. The FCA's survey found that research budgets had decreased between 20-30% for external research acquisition, with buy-side firms now paying less for research as a result of a tighter, more accurate focus on what they require, using acquired research in a more efficient manner and increased competition from providers.
The FCA also surveyed a number of independent research providers (IRPs), that had been tipped to prosper under the new regime as bulge-bracket banks and brokers would be forced to re-evaluate their pervious "waterfall" research provision strategies.
IRPs told the FCA that they have concerns over the competitive nature of the research market, highlighting low levels of pricing on the sell-side for research as "large multi-service banks are internally cross-subsidising their research" and "over-cautious approaches to the inducement rules by the buy-side and limited take up of trial periods have reduced their ability to access prospective clients."
Overall, the FCA stated that the introduction of research unbundling in the UK had "steered the market towards the intended outcomes" but recognised that research pricing and valuation was still evolving.
"Firms are continuing to develop their arrangements and a market for separately priced research is still emerging. Therefore, we intend to undertake further work in 12 to 24 months' time," the FCA concluded.
While the changes to research unbundling are only formally regulated in Europe under MiFID II, recent research from TABB Group has found that the US asset management community is increasingly taking a similar approach, despite US regulators making no formal ruling on the matter as yet.
At the start of September, figures from TABB Group showed that 33% of large US asset management firms are still bundling research and execution payments. In comparison, 45% of mid-sized and 67% of smaller funds have retained a bundled approach, and 43% of those interviewed stated that research unbundling has had a positive impact on their business.