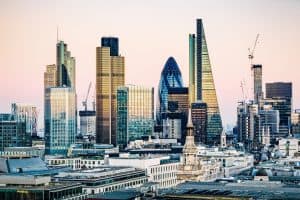 The UK's financial watchdog has reported the first decline in the number of suspicious transactions and order reports (STORs), suggesting firms are taking more responsibility for supervision of trading activity.
According to figures published by the Financial Conduct Authority (FCA), the total number of STORs in 2019 totalled 5,455 across equities, fixed income, foreign exchange and commodities, down 8% from 2018 when 5,926 STORs were reported.
Firms and trading venues are required to submit reports on potentially harmful trading activity such as market manipulation or insider dealing, under the Market Abuse Regime (MAR), which came into force in mid-2016.
Statistics from the European Securities and Markets Authority (ESMA) published in December revealed that the number of STORs reported by firms across Europe have surged 130% compared to the last 12 months of the Market Abuse Directive (MAD), the predecessor to MAR, which saw less than 5,000 reports.
The FCA said the decline in STORs in 2019 could be down to several reasons, including the publication of its Financial Crime Guide in December 2018, which outlined how firms can take more robust steps towards improving trading supervision.
"The steps taken by some firms, since then, include reviewing the suitability of clients whose trading may otherwise have been subject of a STOR and restricting their access to financial markets where appropriate," the FCA said. "We believe these restrictions have resulted in less suspicious activity being facilitated by these firms, and consequently a reduction in STORs."
Asset managers recently rejected a move by EU authorities to expand MAR to include spot FX transactions following a consultation by EMSA in October. Buy-side respondents described the proposal as largely redundant due to the implementation of the FX Global Code of Conduct in 2017.