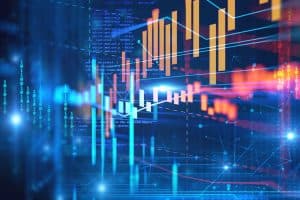 The chief executive of institutional research provider Autonomous Research has joined Keefe, Bruyette & Woods (KBW) in a senior equities role, after beginning his career at the boutique investment bank 14 years ago.
KBW confirmed in a statement that Erickson Davis has rejoined the firm as managing director and head of European equities, based in its London office. Davis departs Autonomous Research following its acquisition by AllianceBernstein earlier this year, first announced in late 2018.
"Over the years, Erick has earned a reputation as a forward-thinker with deep knowledge of the financial services sector and he shares our laser focus on client service," said Thomas Michaud, CEO of KBW. "We are thrilled to welcome him back to the firm. His appointment demonstrates our commitment to KBW's European business and our efforts to attract the very best talent to our organisation."
Davis began his career at KBW in 2005 where he served as senior vice president of institutional equity sales. He then joined Autonomous Research in 2012 as a partner and held various senior roles before his appointment as chief executive of the company in 2017.
At Autonomous Research, Davis managed the global heads of research, sales and trading across the European, US and Asian businesses, and implemented its MiFID II strategy.
"This is an exciting time to rejoin KBW, which is one of the most recognised and respected brands in global financial services," Davis commented. "Financials are the single largest sector of the European market and some of the world's most innovative fintech companies are based on this side of the Atlantic. I look forward to helping our clients navigate evolving market dynamics and discover investment opportunities."