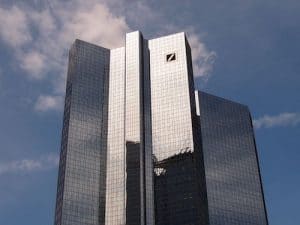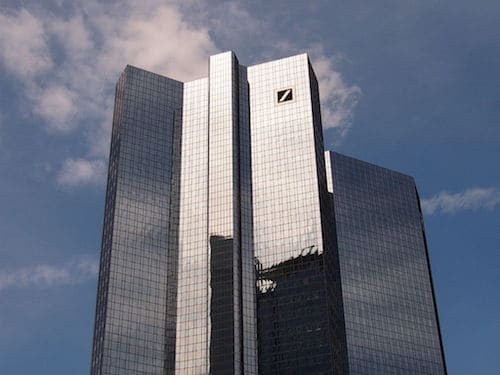 Two former derivatives traders at Deutsche Bank have been convicted by authorities in the US for their role in a scheme to manipulate the Libor benchmark.
The US Department of Justice convicted Matthew Connelly, former director of the pool trading desk in New York, with one count of conspiracy and two counts of wire fraud, while  former trader, Gavin Campbell Black, was convicted of one count of conspiracy and one count of wire fraud.   
A sentencing date has not yet been set following the month-long trial.
Evidence presented at the trial alleged that Connolly, who oversaw the desk which traded USD Libor derivatives, told traders to ask Deutsche Bank's Libor submitters to submit false and fraudulent Libor contributions to benefit the team's interests.
Black also asked cash traders who were responsible for submitting Deutsche Bank's Libor rates to adjust their submissions to favour his trading positions. Several Deutsche Bank Libor submitters agreed to their requests to manipulate the benchmark, according to the US Department of Justice.
"Matthew Connolly and Gavin Black undermined the integrity of our financial markets by manipulating LIBOR, which is widely considered to be the most important number in the financial world because of its impact on trillions of dollars in financial products," said assistant attorney General Benczkowski. 
"The Justice Department and its law enforcement partners will aggressively investigate and prosecute individuals and financial institutions who engage in this sort of misconduct."
Deutsche Bank entered into a deferred prosecution agreement to resolve the wire fraud and antitrust charges in April 2015, after pleading guilty to one count of wire fraud and agreeing to pay a $775 million fine.
"Such conduct will not be tolerated by this administration, especially when it threatens to destabilize global markets and financial stability worldwide.  This case is a compelling example of effective coordination among law enforcement agencies — both at home and abroad," added assistant attorney General Delrahim.