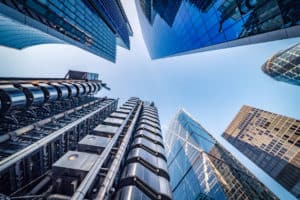 The former chief financial officer at Virtu Financial who departed the firm last year has returned to take on a more senior role.
Joseph Molluso will re-join the company as co-president and co-chief operating officer alongside Brett Fairclough, having previously served as financial chief from 2013 until October 2019 when he left the firm to become CFO at Capitolis.
Molluso was a key senior figure at Virtu Financial before his departure, providing overall leadership and playing a key role in Virtu's initial public offering, as well as the firm's acquisitions and integrations of KCG and ITG.
"We are very pleased Joe is rejoining Virtu," said Virtu Financial chief executive, Doug Cifu. "His significant knowledge of Virtu from his many successful years at the company will allow him to have an immediate impact in his expanded role. Joe will join Brett as Co-President and Co-COO, Steve Cavoli our Global Head of Execution Services and the management team as we work to continue growing our businesses."
Fairclough, who will act as co-president and co-chief operating officer alongside Molluso, was promoted to chief operating officer and global head of business development at Virtu in September 2019. He joined Virtu in 2007, and has held various senior roles including head of Asia Pacific operations and chief compliance officer of Virtu's broker-dealer subsidiaries.
"Since assuming his expanded role last year, Brett has excelled in applying his market knowledge and expertise in driving results at Virtu," Cifu added.
Last month, Virtu Financial confirmed it has also hired executive director and head of execution services sales at Morgan Stanley, Jessica Morrison, as co-head of Virtu-ITG for Asia Pacific and head of execution services for the region. She is due to begin her new role at Virtu in June.