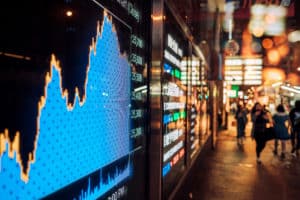 Investment firm Fundsmith has integrated the Architect artificial intelligence order management system and portfolio management solution by buy-side technology provider, INDATA.
The cloud-native buy-side solution will offer the fund manager with $30 billion in assets under management functionality across trading, portfolio management, pre-and post-trade compliance and performance attribution reporting. 
It leverages artificial intelligence to handle workflows, as well as, providing reporting services for data interrogation and visualisation. 
"With INDATA, we are able to efficiently manage our portfolio management, compliance, dealing, and reporting workflows for our different fund strategies," said Tom Armstrong, head of product control for Fundsmith. 
"The system is easy to use and INDATA's SaaS (software-as-a-service) approach includes ongoing updates so that we can benefit from our specific enhancement requests as well as new functionality."
The news follows the integration of the Architect solution by buy-side firm ATLAS Infrastructure, a long-only equities fund manager, in May last year.
Capital Growth Management (CGM) also integrated INDATA's cloud-based SaaS front-to-back solution in March earlier this year. 
CGM, which has around $1 billion in assets under management, said the front-to-back cloud-based solution would enhance its workflows across compliance, trading, and portfolio management. 
"Architect AI offers a fully modern SaaS-based solution that is streamlined in terms of operation, yet comprehensive in terms of functionality. Our born-in-cloud approach provides for continuous improvement and allows our clients to operate efficiently, remotely and securely on a global basis," said David Csiki, president of INDATA.