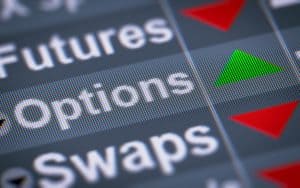 Refinitiv has added market maker Optiver as a liquidity provider for FX options on its foreign exchange trading platform, FXall, after posting record trading volumes in 2020.
FX options trading volumes saw a 26% year-over-year increase in 2020 as many buy-side traders increasingly relied on options for hedging during the market volatility brought on by the Covid-19 pandemic.
At the same time, Refinitiv confirmed that market maker Optiver has become the first non-bank liquidity provider for FX options to expand the platform's liquidity pool.   
"We are excited to be joining Refinitiv FXall and adding to their current liquidity pool. This is a great platform for providing alternative liquidity to buy-side participants," said Jean Cayla, chief commercial officer at Optiver London. "Since becoming a dealer in OTC FX options in September 2019, we have been growing in the space and this is certainly a positive step in our evolution."
More than 66 market makers now provided liquidity for electronic options on FXall, with almost one third of them responding to client request for quotes (RFQ) in an automated way via an API.
FXall offers access to deep options liquidity from a single interface, offering users a panel of liquidity providers to secure the best price, and executing the trade on either the regulated swap execution facility (SEF) or multilateral trading facility (MTF).
"The record-growth of options trading during one of the most transitional years for the trading sector validates the effectiveness of our platform to deliver seamless end-to-end trading solutions across all segments of the FX market," said Jill Sigelbaum, head of FXall, Refinitiv.  "The addition of Optiver, a market-leader in options, builds on this commitment and our strategy in 2021."
Refinitiv enhanced its FXall platform in June last year with the expansion of the data accessible via the platform to include market spreads. The firm said the addition would help buy-side traders to navigate FX markets amid volatility caused by the pandemic.