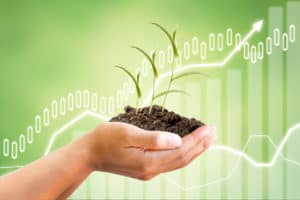 Industry network Sustainable Trading has added 11 new names to its roster, catching some big fish in its bid to boost ESG practices across the trading industry. 
Capital Group, Cboe Europe, Citi, Cowen, Fidelity International, Fidelity Management & Research Company, Goldman Sachs Asset Management, Goodbody, Northern Trust, Verne Global and Wellington Management have all joined Sustainable Trading, The TRADE can exclusively reveal, bringing its total number of members to 41 financial services organisations.  
"We are delighted to welcome this prestigious group of firms to Sustainable Trading," said founder and director Duncan Higgins (former head of electronic products EMEA at both Virtu Financial and ITG). "Their enthusiasm to participate, and their commitment to contributing time, resources and expertise, reflects the increasing importance of ESG considerations in firms' decision-making frameworks. This spirit of collaboration will accelerate the pace of ESG change within the trading industry." 
The Sustainable Trading network first launched in February 2022 with 30 founding members including State Street Global Advisors, Bank of America, Credit Suisse and the London Stock Exchange Group, among others. Its goal is to bring firms together to devise practical solutions to industry specific ESG issues and develop a mechanism for self-assessment and benchmarking. The group has also confirmed plans to oversee a benchmarking and transparency framework that defines a portfolio of ESG best practices, tailored to the trading industry.  
Simon Steward, head of European equity trading at new member Capital Group, said: "We believe evaluating ESG risks and opportunities are an essential part of generating long term investment results for our clients and it forms an integral part of Capital Group's investment approach. We are delighted to be joining the Sustainable Trading Initiative to help create and develop ESG best practices for trading within financial markets." 
Tom Stevenson, head of EMEA equity trading at Fidelity International, added: "We are pleased to join the Sustainable Trading member's network as part of Fidelity International's wider sustainable strategy. We believe by working together with our peers we can help to develop industry best practices and bring about positive change. We look forward to collaborating with members globally and across asset classes as the trading industry comes together to help deliver a more sustainable future."