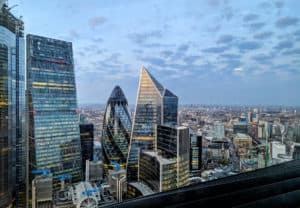 Dutch market maker and proprietary trading firm Optiver has appointed a former derivatives sales trader from Goldman Sachs to grow its institutional trading business in London.
Leaf Wade has joined Optiver as an institutional trader where he will be responsible for growing the market maker's London-based business dedicated to institutional investor clients.
With extensive industry experience in derivatives trading, Leaf was previously an equity derivatives sales trader for over three years at Goldman Sachs and an equity derivatives sales trader at UBS for over 11 years.
"With Optiver's culture of excellence and steadfast commitment to improving the markets, I am delighted to join and help foster the fast growth of the firm's successful derivative institutional trading business in London," commented Wade.
Earlier this month, Optiver became the first non-bank liquidity provider for foreign exchange options on Refinitiv's foreign exchange trading platform, FXall, which also posted record trading volumes for 2020.
Optiver said the move was essential to its growth in the over-the-counter (OTC) foreign exchange options space for which it has been a dealer since 2019.
"Optiver provides institutional investors around the globe with liquidity in equities, FX, fixed income, and commodity products," said John Rothstein, chief executive of Optiver London. "Leaf Wade is a highly-experienced derivatives sales trader whose calibre and experience make him perfectly placed to expand our institutional investor business in London."