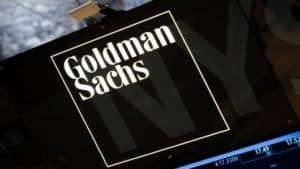 US investment bank Goldman Sachs will launch its Sigma X EU trading venue on 21 December in preparation for the UK leaving the European Union on 31 December.
The multilateral trading facility (MTF) EU entity will allow participants to continue trading in EEA symbols via the Paris-based venue.
The SIGMA X Europe MTF will launch with European symbols across 15 markets as the UK-based venue continues to list UK and European symbols. It will also include the SIGMA X dark pool and periodic auction order book.
The bank confirmed in November that it would be launching the European MTF in advance of the UK's departure to ensure it could keep servicing its clients.
"We want to ensure that our clients continue to have access to all of our key liquidity sources post-Brexit," said Liz Martin, global head of futures and equities electronic trading at Goldman Sachs in a statement at the time. "SIGMA X MTF is central to ensuring we achieve the best execution for clients today. The launch of the European MTF will continue to deliver these execution benefits to all clients."
It is the latest institution to opt for a Paris-based venue in Europe in preparation for Brexit, following other venues such as Aquis Exchange and XTX Markets.
The London Stock Exchange Group recently launched Turquoise trading venue in Europe on 30 November in the Netherlands after outlining plans for the EU venue in the event that equivalence decisions between the UK and the EU are not agreed upon.