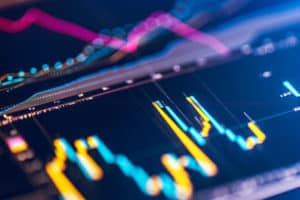 Horizon Software has expanded its electronic trading platform to now include market making and agency trading functions on one single platform, powered by its algo framework.
Horizon, which was originally design for market making and algo trading services, now looks at improving agency trading by leveraging its expertise in latency, scalability and algo and execution strategies to banks and brokers.
By providing functionalities in high touch, DMA, DSA and global order routing for equity and global derivatives, Horizon allows banks and institutional brokers to address the trading challenges associated with today and the future.
Clients that currently use Horizon for their market making are now expanding towards client order flow and execution through one single platform. This will allow them to optimise their running cost and implement cross business logic such as internalisation or credit risk book.
"In today's highly competitive and regulated environment, financial institutions must handle most of their order volume automatically, while still having the ability to work larger orders with care where required. At the same time, they also need to be continuously refining their market making approach to reflect technical advancements," said Sylvain Thieullent, chief executive of Horizon Software.
"Our highly automated hybrid agency and market making trading platform scales across asset classes and geographies to provide high touch and DMA functionality required to meet demands for high quality service from clients."
Over the last year, Horizon has seen its platform deployed by different firms. In July, Santander Bank Polska deployed Horizon's algo platform for market making.
In addition, Instanbul-based broker Gedik Investment expanded its partnership with Horizon to deploy its platform for equities execution.