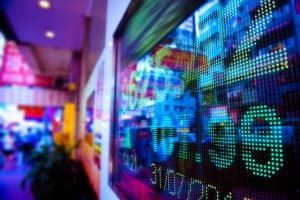 Not-for-profit trading consortium Plato Partnership has expanded its buy-side network with the addition of three major asset management firms.
Invesco Asset Management, Janus Henderson and Legal & General Investment Management have joined Plato Partnership as founding members, assisting the company in solving market issues and identifying opportunities within European equity market structure.
"We share in Plato's commitment to bring innovation and increased efficiencies to the equity market place, with a view to unlocking value for end investors," Ed Wicks, head of trading at Legal & General, commented. "Working collaboratively with both buy-side and sell-side firms, the Plato Partnership is in a great position to change the way the market operates for the better."
Plato Partnership made moves last year to formalise its senior management team with the appointment of Deutsche Asset Management's former global head of equity trading, Mike Bellaro, as its first chief executive, and Mark Wilcox, formerly of Delta Capita, as its first chief operating officer.
Bellaro described the addition of Invesco Asset Management, Janus Henderson and Legal & General Investment Management to Plato Partnership as a milestone in helping achieve the group's aim of increasing execution quality, trust and transparency within the industry.
"Janus Henderson's involvement in the Plato Partnership stems from our shared ambition to improve market transparency and deliver consistently better outcomes for our clients," Richard Worrell, head of EMEA equity trading at Janus Henderson, added. "We are delighted to be a founding member, and part of a collaborative, forward thinking body that has already delivered meaningful change and will continue to do so for years to come."
Other major buy-side firms that are members of Plato Partnership include BlackRock, Fidelity Investments, Union Investment and Baillie Gifford, with sell-side members also including Citi, Deutsche Bank Goldman Sachs and JP Morgan.
"With members from both buy-side and sell-side, supported by independent, academic research via the MI3 offering, Plato Partnership are uniquely positioned as an organisation to facilitate us achieving this goal," Paul Squires, head of EMEA equities trading at Invesco Asset Management, also commented.