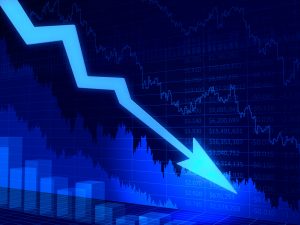 Research budgets at asset management firms across Europe have fallen since the introduction of MiFID II, with larger buy-side firms making the biggest reductions after taking on the costs of research under the new rules.
A survey from CFA Institute on the impact of MiFID II's unbundling requirements one year after implementation found that the average decrease in research budgets is 6.3%, but the scale back increases for larger asset managers.
Of those absorbing the costs of research under MiFID II, asset managers managing more than €250 billion have slashed research budgets by 11%, whereas buy-side firms managing between €1 billion and €20 billion cut budgets by 6% on average.
"With firms absorbing research costs, these results suggest a greater focus on profitability and efficiency with regard to research procurement, and potentially a scaling back of the number of research inputs and external providers used to support a firm's investment strategies," CFA Institute said in its report.   
Unbundling of research payments has been a key part of European regulation since MiFID II came into effect on 3 January this year, as asset managers can no longer accept research that has been paid for through execution commissions. Many asset managers opted to charge the costs of research to company P&L in order to comply with the rules.   
In terms of sourcing research, 57% of respondents said that they source relatively less research from investment banks than prior to MiFID II. But independent research providers have failed to benefit from this in terms of market share gains, with just 17% of those surveyed stating that they source more research from independent providers.
Quality of research has also taken a hit since the regulation was introduced according to both buy- and sell-side respondents, as 27% of buy-side respondents and 44% of sell-side respondents agreed that quality has declined under MiFID II. Research coverage one year after MiFID II appears to be more concerning to the industry, with around half of both buy- and sell-side participants agreeing that overage of small- and mid-cap equities has decreased.
"Very few respondents perceive an increase in research quality or coverage under MiFID II," CFA Institute said. "Across all asset classes, less than 10% of respondents on both the buy side and sell side believe research quality or coverage has increased. This is concerning for investment managers and their clients, as well as for corporate issuers, and suggests the MiFID II reforms have not, as of this point, led to improvements in the provision of research."