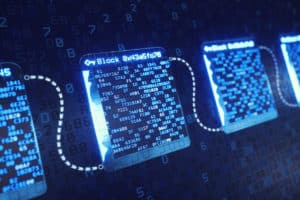 The start-up corporate bond trading platform established by the founder of blockchain consortium R3, David Rutter, has hired a former sales director from Liquidnet in a similar senior role.
Charlie Gibson has been appointed as the business development director at LedgerEdge marking the latest senior appointment for the company, which aims to address the structural challenges in corporate bond markets with blockchain technology.
Gibson brings eight years of experience in corporate bond portfolio management and electronic trading in illiquid execution to LedgerEdge. He previously spent almost five years with Liquidnet as the fixed income sales director for Europe, the Middle East, and Africa.
"We are excited to welcome Charlie to our growing team, already working with forward-looking market participants across the buy-side and sell-side," David Nicol, CEO of LedgerEdge, commented. "He will make a valuable contribution to these efforts and helps us bring the LedgerEdge story to even more parts of the market."
His appointment follows the launch of industry working groups at LedgerEdge in August to help form and design the details of the new trading platform. Consisting of buy- and sell-side market participants, the working groups are headed up the firm's previous new hire, Tim Cook.
Cook joined LedgerEdge in the summer from LiquidtyEdge, which was also founded by the R3 founder and was acquired by MarketAxess last year for $150 million. Cook previously spent more than eight years in e-trading repo sales at NEX Group's EBS BrokerTec division.
Plans to launch LedgerEdge and build a corporate bond trading platform using blockchain were confirmed in July.
LedgerEdge is using blockchain technology, artificial intelligence, and secure enclave computing to help traders seek liquidity on the platform, find and share data, and execute trades in one ecosystem. The new platform will operate as a multilateral trading facility in the UK and will obtain licenses to operate in the US.