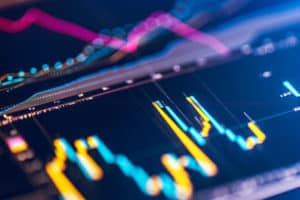 JP Morgan and Morgan Stanley held on to their top market share spots in broker research, according to a Substantive Research report, but upcoming regulatory changes in the UK, Europe and the US could see the league tables shift.
According to Substantive's report, brokers who 'doubled down' on hiring and retaining key analysts are reaping the most benefits in the space, namely Jefferies which rose from seventh place in the league tables in 2021 to third place in 2022.
"Our data shows that firms which have invested in analyst experience continue to remain competitive. However, given the regulatory upheavals coming down the track, such as the SEC's lapsing of its 'no action' letter on Mifid II, disconnecting the US, UK and European regimes, the market is wide open for those firms that can adapt quickly and decisively," Mike Carrodus, chief executive of Substantive Research told The TRADE.
"This year is going to be a fascinating year for Mifid II and market share is there to be won by proactive research providers."
Following Mifid II, Jefferies' analyst teams shrunk somewhat in proportionate terms, however, the net experience lost between 2019 and H1 of 2022 was 70% lower than the top ten providers and 80% lower than those in the top five.
According to Substantive Research, where Jefferies did lose experienced analysts, they were replaced with targeted, highly ranked analysts to maintain the quality of the research product.
Looking forward, Substantive Research anticipates that research regulation in the US, UK and Europe will continue to be gripped by more uncertainty, with Mifid II's research unbundling reform likely to be softened but with no indication yet by how much and the impact this will have on actual payments.
The UK's Investment Research Review will be completed in June, which has referenced potential rebundling. Elsewhere, in the EU, the imminent Listing Act is expected to include flexibility to rebundle research and execution under certain conditions.
In the US, the SEC's no action relief which has been in place since 2018 – allowing cash research payments from Europe to the US to accommodate for Mifid II – will be allowed to expire, which has caused confusion among market participants.
Earlier this year, Substantive Research found that the asset management community is still largely unprepared for structural changes impacting research this year.
Read more: 'Major confusion' on buy-side as six-month SEC Mifid II 'no-action' letter deadline looms
"There may be ways forward for US brokers to continue to provide Europe with investment research after 3 July when the SEC protections on Mifid II lapse, but all of them are fraught with significant challenges, either operationally or from a compliance perspective," added Carrodus.
"At this late stage, there still isn't a consensus way forward. If asset managers rely on investment research from across the Atlantic, they need to start seeing what their providers intend to do about this disconnect, so they don't get left high and dry without access to important market intelligence."