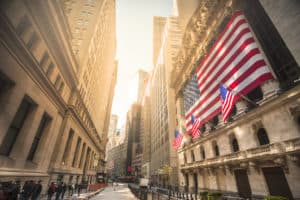 US equities exchange MEMX has confirmed it will launch in September, following an initial delay due to disruptions caused by the coronavirus pandemic.
MEMX was supposed to launch on 24 July after its testing scheduled this month was postponed, but the exchange has said it will now launch on 4 September, and testing of the platform will take place on 29 June. The new launch date follows receipt of approval from the US Securities and Exchange Commission (SEC) several weeks ago.   
Bank of America Merrill Lynch, Charles Schwab, Citadel Securities, E*TRADE, Fidelity Investments, Morgan Stanley, TD Ameritrade, UBS and Virtu Financial, were among the first major institutions to team up on the project, which aims to taking on incumbent US exchange groups NYSE and Nasdaq.
Recently, BlackRock also backed the project and made a strategic investment in MEMX, following in the footsteps of  JP Morgan, Goldman Sachs, and Jane Street, which collectively increased MEMX's total funding to date to more than $135 million.
"We are pleased to welcome these additional influential and experienced firms that understand the dynamics of the US equity market. Their investment represents continued validation of the MEMX model, and we look forward to adding their voices to our broad-based consortium," the MEMX investor board said at the time.
Plans to launch MEMX were first confirmed by the consortium of founders in January 2019 against a backdrop of debate in the US on the role of exchanges, the costs of market data and access, and fragmented market structure.