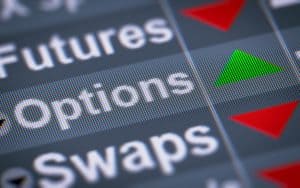 Futures broker RJ O'Brien is set to use an electronic trading platform from ION to manage and grow its cleared derivatives business for institutional clients.
RJ O'Brien said it is looking to expand its electronic trading capabilities for clients with the latest functionality and broad market access, with the ION Global Trading Platform (GTP) allowing seamless integration for institutional brokers.
"We've enjoyed a longstanding partnership with ION, and we're pleased to offer our discerning institutional brokers the opportunity to migrate to GTP," said Gerald Corcoran, CEO of RJ O'Brien. "As we continue to grow our global institutional business, GTP will be the primary vehicle for our institutional brokers and clients to trade electronically, using the trading GUI or the API."
ION's trading platform provides order management, risk management, automated middle-office workflow for pre- and post-trade allocations, and recapping via a single system. Its suite of execution tools also covers a range of trading options from benchmark algorithms to synthetic spread trading.
"We're glad that RJO has chosen GTP to power its continued strategic expansion," Domhnall McCormack, COO of ION Markets, added. "Our solution provides RJO with a holistic view of its business and the automation tools the company needs to manage customer risk and trading efficiently and effectively."
Earlier this year, RJ O'Brien confirmed plans to expand into Europe after establishing a new office is Paris. Following preliminary approval from authorities in France in the summer, RJ O'Brien said it would begin executing orders as soon as it receives final regulatory clearance.
Simon Prangnell, formerly a managing partner at agency broker Coex Partners, was hired to head up its operations in Paris as managing director of France. He has spent 23 years of his 34-year career overseeing large derivatives operations out of Paris, and has also held senior roles at Cantor Fitzgerald, Newedge and HSBC.