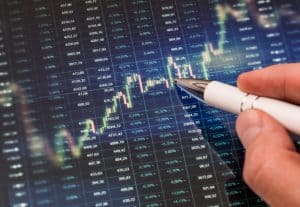 Research marketplace RSRCHXchange has launched its partner provider programme with the first intake of several major sell-side firms.
RSRCHXchange's provider programme represents those firms who opt into the marketplace to sell research via subscriptions, reports or time with analysts. ABN AMRO, Avior Capital, CFRA, Liberum, ING, Moody's, Morningstar UK, Numis, Pareto, Peel Hunt and Stifel, were named as the first batch of companies joining the research initiative. 
The programme launched in response to the growing demand for the research marketplace, which currently has more than 325 research providers selling content on the RSRCHXchange platform. Those part of the programme benefit from greater transparency and additional marketing and communication.
"The RSRCHX platform has been incredibly useful for Peel Hunt as we continue to grow our institutional research relationships in Europe, North America and Asia," Hester White, head of client strategy at Peel Hunt, commented. "It allows us to advertise our research capabilities to new customers and to engage with them to finalise the commercial relationship. We find the RSRCHX website and technology very user friendly."
A recent survey found that bulge bracket banks continue to dominate the top research broker lists under MiFID II, with 69% of asset managers choosing global investment banks over regional specialists or independent research providers. However, 77% of buy-side firms are utilising alternative sources of research to traditional research, and 59% are now investing in quants and data scientists.
"Research unbundling has created a new set of challenges for banks, brokers and independent research firms," added Vicky Sanders, co-founder of RSRCHXchange. "We have worked closely with these firms during the transition to a paid-for research market. Our RSRCHX marketplace offers a venue to grow revenues and improve returns for research providers while still retaining the control their businesses require."