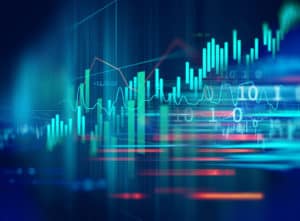 London-based SETL and New York-based Digital Asset have partnered to develop a new protocol which can be used by regulated institutions to launch interoperable tokens.
The protocol will allow banks, central banks and other regulated institutions to create tokens for their customers and each token will represent a promise from the issuer to the token's holder.
It has been modelled on the Regulated Liability Network (RLN) initiative, first proposed by Citibank's Tony McLaughlin, and will be developed and operated as part of that global RLN.
The network will handle the transferring of tokens between banks and will mint, burn and transfer tokens in a co-ordinated single operation to achieve real-time settlement between any regulated institution's customers.
"There is real momentum behind the RLN model and we are excited to join forces with the Digital Asset team to fulfil the promise of blockchain and DLT for banks and their customers everywhere," said Philippe Morel, chief executive of SETL.
"This approach will be easy for organisations to embrace and will provide an equally simple model for CBDC, bank and e-money coins, as well as any kind of tokenised liability such as bonds, loans and shares."
SETL and Digital Asset's joint initiative will be ready for testing later this year, with the aim to start onboarding its first use cases soon after. Until then, the two firms will allow interested institutions to open a partition on its prototype network to test use-cases and to get familiar with the new protocol.
"Interoperability is a major goal for us and by working with SETL we will produce a world class network with the ability to connect and communicate across all existing clients' solutions to serve the regulated community," said Yuval Rooz, chief executive of Digital Asset.
"This network will serve as a key building block as we develop the Global Economic Network and to connect the leading financial institutions and usher in a new wave of innovation across the globe."