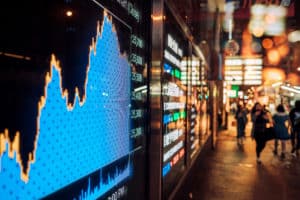 Singapore Exchange (SGX) has teamed up with credit trading specialist Trumid and private equity firm Hillhouse Capital to launch a trading platform for the Asian bond market.
Known as Trumid XT, the platform will combine Trumid's technology with SGX's market infrastructure in Asia.
It will connect liquidity from both the SGX Bond Pro and Trumid's Market Centre platforms in the US to provide a network for Asian fixed income trading.
The project's main aim is to increase international access to bond markets in Asia while facilitating Asian investor participation in US and emerging market credit.  
"Our upcoming platform, Trumid XT, is the missing link between Asian and US markets and will connect their respective liquidity pools in a transparent and efficient manner," said Loh Boon Chye, CEO of SGX. "Offering solutions that support the existing dealer-to-client market structure as well as investor-to-investor, Trumid XT will create network effects that can unlock significant opportunities in Asian bond trading markets for our clients."
SGX, Trumid and Hillhouse Capital have formed a joint venture for the initiative, named XinTru. Its management team includes Trumid chief revenue officer, Ben Falloon, and head of fixed income at SGX, Mark Leahy.
Trumid and SGX have been long-standing partners after the exchange group led a $53 million funding round in the platform provider in 2018, which led to Hillhouse Capital's participation in a further Trumid funding round the following year. The investment paved the way for SGX's collaboration on Trumid XT, SGX's Chye added.  
"Leveraging our Asian network and our Bond Pro business, we are excited to partner with Trumid and Hillhouse to accelerate the digitalisation and realise the full potential of Asia's bond trading markets. XinTru brings together the unique characteristics of the partners in a joint venture where the sum is much greater than the parts."
The venture marks Trumid has reported record growth in the past year as its bond trading volumes surged 500% in April as traders increasingly engaged with its anonymous all-to-all trading protocol. In January, the firm secured $50 million in its latest funding round led by new investor DST Global and Dragoneer Investment Group.
"Our US experience demonstrates that built-for-purpose technology and workflow tools can transform the bond trading experience," said Mike Sobel, president of Trumid. "With our partners, we look forward to adding value for our global client base and driving growth of electronic bond trading in Asia."