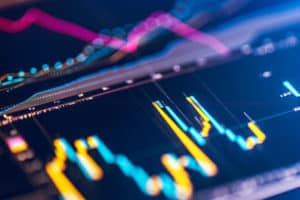 SIX has acquired London-based index and data provider ULTUMUS in a bid to improve its client offering in the exchange traded funds (ETFs) market.
The Swiss exchange operator said the acquisition, which closed on 12 July, would bring new data to clients trading ETFs and increase market transparency and efficiency. Terms of the deal were not disclosed.
SIX acquired ULTUMUS investment firm ETFS Capital. The provider's data universe covers around 7,700 ETF products and accounts for 95% of the market, making it one of the largest ETF calculation houses globally. 
"With ULTUMUS we have found the right partner with unique expertise in ETFs and managed data services," said Marion Leslie, head of financial information and member of the executive board at SIX. "The combination of our capabilities will enable us to provide market-leading services to support our customers in the ETF market."
SIX has enrolled itself in several market data initiatives, most recently partnering with SimCorp to expand the buy-side access to data on its investment management platform SimCorp Dimension in June.
"This [acquisition] further enables us to provide our cutting edge ETF and index managed data service to trading desks, asset managers and enterprise data management groups, alongside providing our market-leading PCF calculation service to more ETF issuers to gain competitive edge," said Bernie Thurston, chief executive officer at ULTUMUS.
The deal coincides with the integration of Spanish stock exchange BME onto SIX's trading platform to form a fully aligned system following the Swiss group's €2.8 billion acquisition of BME in June last year. The migration is expected to conclude between the end of this year to mid-next year.