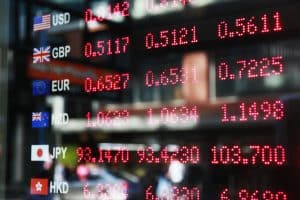 FX broker and liquidity provider Sucden Financial has launched a new matching engine for its clients in Asia Pacific in partnership with FlexTrade.
Known as TY3 (Tokyo), Sucden Financial said the matching engine will provide liquidity and price discovery during Asia trading hours, with a significant reduction in cross-region latency.
The TY3 matching engine combined with Sucden Financial's NY4 (New York) and LD4 (London) infrastructures will enable the broker's clients to access customised liquidity across all three regions.
"We are very excited to add our TY3 venue to Sucden Financial's ever-expanding suite of eFX products, as well as for our partnership with FlexTrade," said Phil Kim, head of eFX sales at Sucden Financial. "This launch underlines our continued commitment to enhancing our services within the Asia-Pacific region, even during these times of global uncertainty."
Earlier this year, Sucden Financial consolidated its post-trade processes for FX after joining the shared ledger network established by Cobalt. The move provided the broker with access to a single set of standardised trade data, from which it can use Cobalt's middle and back-office services.
"This partnership to create an ultra-low latency solution for APAC clients is in-line with our long-term commitment to the region. We believe that with Sucden Financial's top-quality liquidity and our best-in-class solution will make this collaboration a great success," added Manish Kedia, global head of FX at FlexTrade.