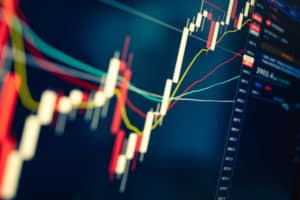 The Treasury market has held strong amid the ongoing banking crisis, reporting record breaking volumes throughout March, according to a report by Coalition Greenwich.
The last few weeks have been littered with headlines around the unfolding of both Silicon Valley Bank and Credit Suisse with the latter's subsequent acquisition by UBS on Sunday still being digested by much of the market. Both moves saw the usually placid bond market begin to behave like equities with volatility rising and spreads widening.
Amid these conditions the Treasuries market has proved itself a safe haven and "crossed thresholds that only two weeks ago would've seemed crazy", Coalition Greenwich has found, trading a new record of $1.49 trillion on 14 March.
In comparison, the average daily notional volume (ADNV) in 2022 was $592 billion, while the busiest week of March 2020 at the peak of market volatility, relating to the start of the global pandemic, saw an average of $1.1 trillion.
"A market that can handle turnover of nearly $1.5 trillion during times of stress is certainly resilient," said Coalition Greenwich in its report.
"As for widening spreads, that should be viewed as prudent risk management by bank and nonbank liquidity providers alike. Liquidity wasn't pulled from the market, but instead, spread across many more price points as market makers worked to manage their own balance sheets while keeping the market up and running."
Volatility unsurprisingly spiked in March reaching 198 on the MOVE Index on 15 March – the highest level it's been since the global financial crisis. The index had begun to decline in November after two years of climbing – lulling participants into the expectation that 2023 might bring some interest rate certainty but, no dice.
Bilateral trading was subsequently on the up. Electronic trading in February on a relative basis was down 5% in comparison with the same period last year according to Coalition data.
The US Federal Reserve is expected to announce its decision relating to interest rates later today with some expectations it could be another 25 basis point hike. In the UK, higher-than-expected inflation figures could also push the Bank of England into implementing tighter monetary policy.