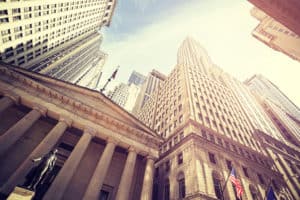 The timeline for broker-dealers reporting to the consolidated audit trail (CAT) for equity and options trades in the US has been delayed a second time due to the ongoing coronavirus pandemic.
In a statement, the US Securities and Exchange Commission (SEC) said it has issued two orders to introduce a phased reporting timeline, including certain exemptions for small broker-dealers.
Broker-dealers were due to submit reports for equities to the FINRA Order Audit Trail System on 20 April, but this was initially delayed until May by the SEC last month due to the coronavirus. The most recent delay has now extended the reporting deadline to 22 June.
Similarly, options reporting has been pushed back to 20 July. Full equities and options reporting for all broker-dealers will now take place on 13 December 2021, with complete customer and account reporting required from 11 July 2022.
The SEC was forced to delay the initial timeline for reporting last month due to disruption caused by the global pandemic, as the regulator issued a 'no-action' letter relating to CAT reporting to allow firms to focus on navigating the ongoing crisis.
The US CAT project has been in development for several years, after the SEC gave the green light for the project in 2012. It will act as the central repository for the regulator to track orders, and the brokers handling those orders, throughout the transaction lifecycle, including cancellations, modifications and executions, for listed-equities and options.
The single data trail will also allow authorities to spot potentially manipulative activity and determine the cause of major incidents, such as flash crashes. The CAT officially went live for broker-dealer reporting on 13 April, as the CAT operating committee described the launch as an important milestone.
"Today marks an important milestone as we have opened the system to receive data in the production system from broker-dealers that have been certified for reporting," the CAT operating committee said earlier this month. "Although broker-dealers have additional time before they will need to comply with their reporting obligations, we continue to move full-speed ahead, and firms that are ready can begin live reporting."