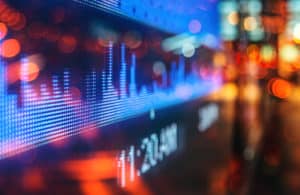 US market maker Virtu Financial will not pursue acquisitions this year due to the ongoing uncertainty linked to the coronavirus pandemic, according to chief executive Doug Cifu.
Cifu told investors on Virtu Financial's first quarter 2020 earnings call that mergers and acquisitions (M&A) will be impacted moving forward, adding that it is difficult to contemplate a transaction given the current environment.
"In terms of how has the marketplace for M&A changed, I think it's incredibly difficult right now, given the fact that the world is remote, to contemplate a transaction," Cifu said.
"With regard to acquisitions, I have always said we want to be very, very strategic about what we do. I'm a big believer that when we make acquisitions, I like to go to the target and do my own due diligence dig into things. Obviously, that's impossible right now – I don't know how you get a feel for a company. I think M&A is going to be very, very tempered just purely due to the logistics."
While Cifu, who is a former M&A lawyer, acknowledged that he sees potential opportunities in areas or asset classes where Virtu Financial does not operate, he stated that the firm will instead focus on the continued integration of the firm's most recent large acquisition of agency broker ITG.
"We've got a lot of systems still from the ITG transaction that we need to decommission and a lot of work to do. That's really what I'm internally focused on," Cifu added. "That's what we are going to continue to focus on for the remainder of 2020 – getting a lot more efficient, a lot more scaled. I don't see this market and these conditions changing significantly for the near future because there's just so much uncertainty in the world and so much risk that needs to be priced."
Cifu's comments on M&A follow a significant 177% surge in total revenues during the first quarter this year compared to last year to $1,004.1 million. The increase was driven by the heightened levels of volatility, bid-ask spreads and trading volumes across global markets due to the coronavirus pandemic, Virtu Financial said. Trading net income soared 212% to $802.5 million during the quarter compared to $275.5 million in the first three months of 2019.
In April, Virtu Financial revealed in a study seen by The TRADE that trading costs had surged globally in March at the height of the global pandemic. US trading costs surged 42% in the first quarter compared to the quarter prior, while trading costs in the UK surged 76%, 55.2% in Europe – excluding the UK, and 78% in Asia Pacific – excluding Japan.