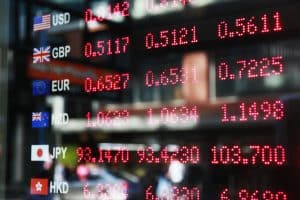 Virtu Financial has confirmed an extension of its transaction cost analysis (TCA) and market impact models to cover foreign exchange and fixed income markets.
The US trading firm, which initially confirmed plans to expand its TCA alongside the launch of an outsourced trading desk last month, said that the move is part of its ongoing aim to provide clients with a multi-asset TCA offering via its Agency Cost Estimator (ACE) model.
Using the ACE model and the newly released FX and fixed income analytics, Virtu Financial added that clients will be able to use pre- and post-trade TCA to manage execution costs and to perform construction analysis.
"Our ACE Analytics product has been the leading cost and market impact model in the equity markets for the last 10 years, extensively used by both buy and sell-side firms, said Kevin O'Connor, Virtu's head of analytics and workflow. "Driven by strong client demand, extending the model to FX and FI reiterates our commitment to providing a full suite of broker neutral, multi-asset class analytics and trade execution solutions on our global platform."
ACE model applications include pre-trade execution strategy selection, performance benchmarking for trade uniqueness and difficulty, portfolio trading optimisation and portfolio liquidity metrics, which was previously not available for FX and fixed income.
Virtu Financial said in August that it would be revamping the Triton execution management system (EMS) and TCA to include other asset classes, following its acquisition of agency broker ITG in March.
At the same time, Virtu Financial said it would be launching Execution Concierge Service (ECS), an outsourced trading service using the firm's multi-broker technology platform and products, combined with its high-touch trading and global client coverage. The new trading service will be led by ITG veteran and Virtu managing director, Jack Pollina.