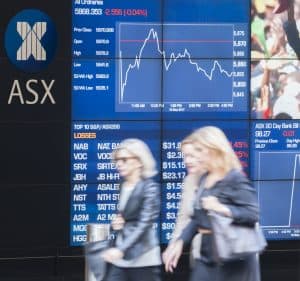 The Australian Securities Exchange (ASX) has teamed up with Digital Asset and VMware to explore the wider applications of blockchain technology across financial services.
The three firms have signed a memorandum of understanding aimed at developing blockchain initiatives in Australia and New Zealand, and ASX will provide its distributed ledger technology (DLT) offering, including the CHESS replacement, with the support of Digital Asset and VMware.
Blockchain specialist Digital Asset is currently working with ASX on replacing its equity post-trade clearing and settlement system, known as CHESS, with a blockchain-powered platform designed by Digital Asset.
As well as the CHESS replacement, ASX, Digital Asset and VMware will provide support for DAML, the open source smart contract programming language used to build blockchain applications, and the provision of distributed ledger and associated infrastructures.
"This new partnership is a very positive development that will help us support a wider range of DLT solutions developed by the industry," said Peter Hiom, deputy CEO of ASX. "It confirms our belief in the potential of DLT as we remain on track to deliver the CHESS replacement system in March-April 2021."
Software for the CHESS replacement has been deployed within ASX's customer development environment to allow clients and service providers to explore the clearing and settlement functionality.
ASX added that while it remains focused on replacing CHESS, the new partnership with Digital Asset and VMware will strengthen its ability to support the financial services industry using blockchain and the infrastructure to create new services in clearing and settlement.
"We continue to achieve our milestones to deliver a production-grade, scalable distributed ledger solution for CHESS. VMware is now part of the mission we share with ASX to deliver a DAML-based distributed infrastructure to realise the full potential of this technology," Yuval Rooz, co-founder and CEO of Digital Asset, commented.
Earlier this month, ASX said that it has formed a new team dedicated to finding more use cases for blockchain technology, known as the DLT solutions team. The exchange has hired more than 100 employees over the past year, some of whom are helping with the CHESS replacement project.