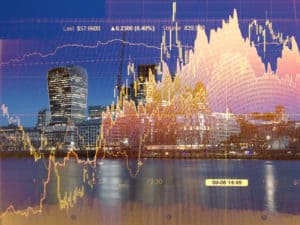 Coalition Greenwich has expanded its market structure and technology team with the appointment of a new senior analyst, Stephen Bruel.
In his new role, Bruel will head up the derivatives and foreign exchange practices at Coalition Greenwich, with an added focus on market infrastructure.
He joins Coalition Greenwich from Brown Brothers Harrison (BBH) where he served for 13 years, most recently as vice president and head of derivatives product management for the last 10 years and for the previous three as chief administrative officer.
Bruel has an extensive career in the financial markets having previously also served as a research partner at TowerGroup, now a part of Gartner, for five years, and as an assistant vice president at State Street for nearly four years.
He also spent nearly seven years at Citigroup as an assistant vice president for the firm's e-business operations.
"I am thrilled to join Coalition Greenwich, where I look forward to helping clients navigate the complex issues in the derivatives and FX markets," said Bruel. 
"The evolving regulatory environment and changes to market infrastructure will continue to have a profound effect on the financial services industry, and managing these changes is of paramount importance." 
Coalition Greenwich's market structure and technology team has published several reports in recent months, dissecting trends for market participants.
Most recently, it published a report outlining how anonymous all-to-all trading in corporate bond trading has become increasingly popular among investors as volumes increased over the past year.
The firm also found in March that headcount at some of the largest investment banks globally had dropped in 2020 while revenues surged to the highest in a decade.
"We are excited to welcome Stephen, who will bring to our clients more than 25 years of experience and leadership in the financial services industry, and an invaluable depth of expertise in derivatives and foreign exchange," says Dan Connell, head of Coalition Greenwich market structure & technology.