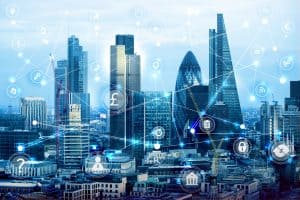 Former Goldman Sachs employees are continuing to migrate into the realm of digital assets with three individuals confirming their appointments at Coinbase and Fidelity Digital Assets in the last few days.
Tommy Doyle, formerly a managing director in equities at the investment bank, confirmed in an update on social media earlier this week that he had joined digital assets exchange Coinbase in a hedge fund sales focused role for EMEA.
Also to confirm his departure for the exchange in the last few days was Arthur Feldshteyn, formerly a vice president in market structure transition at Goldman. In an update on social media, Feldshteyn confirmed he had joined Coinbase as its new head of listed derivatives operations in May.
Former Goldman Sachs vice president and executive director, Giovanni Ruggiero, also announced that he had joined Fidelity Digital Assets as a new director of international business development.
Major institutions have begun to dip their toes into the world of crypto and digital assets in the last few months, including Goldman which began trading its first ever Ethereum derivatives products last month. It also co-led a $70 million funding round for crypto trading platform Elwood Technologies in May alongside Dawn Capital.
Nomura confirmed it was launching an institutional digital asset company in May, while BNP Paribas joined JP Morgan's Onyx blockchain in the same month.
Despite these developments, infrastructure and regulation are seemingly not yet at the biting point needed for the gold rush to begin, meaning many individuals keen to get involved in the digital asset world must do so outside of the institutions they work within.
Goldman Sachs declined to comment.