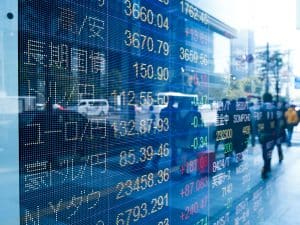 Eurex has cleared the first over the counter (OTC) interest rate swap trade for a Japanese broker, several months after gaining approval from authorities in Japan to launch OTC clearing services.
Citi acted as the clearing member for the transaction, which was executed by SMBC Nikko Securities. Eurex said the broker is the first Japanese institution to clear OTC interest rate swap transactions with the central counterparty out of Japan.
"Adding Japan as an eligible jurisdiction for our OTC Clearing offering, followed by the first transaction cleared for SMBC Nikko Securities, marks a very important milestone for Eurex Clearing on our way to become the home of the euro yield curve," said Markus Georgi, head of fixed income sales in Asia at Eurex.
In March, the Financial Services Agency in Japan granted Eurex a license to operate as a foreign financial instruments clearing organisation, allowing the firm to provide clearing services in Japan. Eurex already offers such services across Europe and the US. Upon confirming the approval, Eurex said that Citi would offer cleared swap connectivity to clients in Japan.
"Eurex's connectivity will provide our Japanese clients with a holistic clearing solution, encouraging competition," said Rohit Verma, APAC head of OTC clearing and FX prime brokerage at Citi. "Citi is proud to bring the largest share of customer flows for onshore Yen clearing. With this step targeting Euro swap clearing from Japan, we further cement our market leading position in Japan and underline our commitment as an innovator and leader in the industry."
Earlier this month, BNP Paribas, UniCredit and Societe Generale were among the first market participants to clear inflation swaps through Eurex. The firm said the execution and clearing of the inflation swaps reflects commitment from banks globally to meet demand for increased access to OTC products.