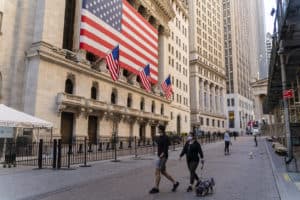 The Financial Industry Regulatory Authority (FINRA) has requested comments from market participants on ways to improve data collection for its trade reporting and compliance engine (TRACE) for US Treasury securities.
The watchdog has requested that participants submit a comment by 22 February on several topics including execution timestamps, reporting timeframes, and new indicators to identify non-alternative trading system (ATS) trading venues and methods of execution.
It is also looking for a response from participants on the implementation of standardised price reporting, reporting of ATS fees for each transaction, as well as, potential modifiers to identify additional multi-leg transactions and to identify whether a transaction is priced at the current market.
"FINRA is issuing this notice to solicit comment on these potential changes to help inform FINRA's and the official sector's continuing analysis of the data and whether changes to the TRACE reporting rules for US Treasury securities may be appropriate," said the US watchdog.
FINRA members have been required to submit reporting information on transactions in US Treasury securities since 2017 and while the information is not publicly available, it is used by the official sector to monitor the US Treasury securities markets.
Market data has been at the forefront of discussion for US regulatory bodies in recent months following the Securities and Exchange Commission's (SEC) decision in December to overhaul rules relating to key equity market data feeds after years of debate that they reduced competition.
The amendments to the rules by the SEC expand the information available to investors via SIPs, the real-time consolidated data feeds for the US equities market, to include depth of book data which was previously only available through exchanges as proprietary data feeds.