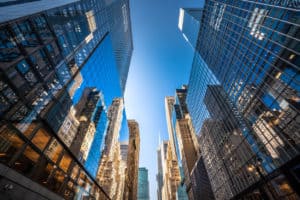 The interim chairman of the Commodity Futures Trading Commission (CFTC), Rostin (Russ) Behnam, has been selected by the US Senate to take on the role permanently.   
Behnam took on the role on an interim basis in January earlier this year, replacing former chairman Heath Tarbert who stepped down following Joe Biden's inauguration.
Tarbert, who had been in the role since 2019, had previously confirmed in December 2020 that he would be stepping down. Shortly after his departure from the regulator, it was confirmed that he had been appointed chief legal officer at Citadel Securities.
"It is bittersweet to step down from a role that I have enjoyed so much, but it is important to clear the way for President Biden's selection of a permanent chair," said Tarbert in a statement in January.
Prior to assuming the role of acting chairman earlier this year, Behnam spent over three years as commissioner for the regulator, elected by President Donald Trump in 2017. Previously in his career, he also operated as a proprietary equities trader and in several roles at the Bureau of Securities and the US Senate Committee of Agriculture, Nutrition and Forestry.
"Chairman Behnam brings a depth of experience to the office that will serve the public well. He has been a principled advocate for safe, open and transparent markets, and FIA looks forward to working with Chairman Behnam and the Commission on the important issues facing our industry," said Walt Lukken, president and chief executive officer for the Futures Industry Association (FIA).