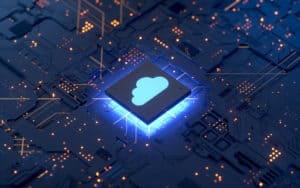 Trading technology provider Itiviti has confirmed plans to transfer its entire platform to the cloud using a hybrid private-public strategy with Amazon Web Services (AWS).
The cloud transformation will be rolled out in phases with the first set of applications running in the cloud due to go-live by the end of this year. As well as AWS, Itiviti will also use Data Canopy and Ingram Micro for the revamp of its platform.
Once complete, the transition will allow Itiviti's clients to scale computing costs and reach more services through the vendor's portals, with more simple storing and sharing of data. Clients will also benefit from improved operational performance, increased efficiency, greater security, and reduced IT costs, Itiviti added.
"This cloud initiative follows a massive infrastructure upgrade of our NYFIX order routing network. This project will increase our platform's adaptability in a context of accelerated virtualisation of the capital markets," Antoine Moreau, head of infrastructure services at Itiviti, commented.
As part of the project, Ingram Micro's Cloud IaaS professional services centre of excellence is leveraging the Amazon Web Services Cloud Adoption Framework.
"The framework provides guidance that supports each unit within Itiviti's organisation to understand how to update skills, adapt to existing processes, and introduce new ones to maximize the advantages of cloud computing of the services," added John Wrona, cloud market development executive at Ingram Micro.
Earlier this month, Hong Kong-based equity broker KGI Asia confirmed it was set to deploy the multi-asset order management system (OMS) from Itiviti. Itiviti will supply KGI Asia with the new trading stack for both high- and low- touch trading capabilities.