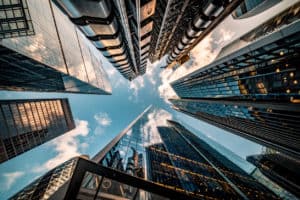 Cloud-native New York-based platform provider, LiquidityBook, has expanded its sell-side business with the addition of three new hires.
The trio will bolster LiquidityBook's LBX solution that offers cloud-based order and execution management and compliance reporting tools to the sell-side.
Among the new hires is Brian Cabra who has been appointed vice president of implementations after most recently serving at ION Markets for the last six years, and who will be responsible for spearheading implementation and delivery management of LBX to broker dealer clients.
Alongside Cabra's appointment, Ryan Stankus joins LiquidityBook as vice president of product management after spending the last 22 years at Fidessa and ION, reporting to chief operating officer Savant Chatterjee, who also joined the company last year.
Elsewhere, Terrence Cheung has been appointed vice president of post-trade product management from FlexTrade, where he most recently served as vice president and sell-side product manager.
LiquidityBook said the three appointments joined at a time of growth in its sell-side client base.
"Amid the maturation and growth of our solution for sell-side brokers, continuing to add seasoned professionals who have the skill set to spearhead the platform's continued enhancement has become a top priority," said Chatterjee.
"This is an exciting time for our business as we are seeing an increasing number of brokers turn to the LiquidityBook framework to solve complex workflow and operational problems while reducing total cost of ownership."
The new appointments coincide with a period of considerable growth for LiquidityBook, which has seen the firm make multiple senior hires over the last year.
Last month, James Baxter was appointed as head of global buy-side sales, which followed the appointment of Stephanie Minister as managing director of connectivity services in March last year. In addition, Frank Kost was appointed as head of sell-side business development.