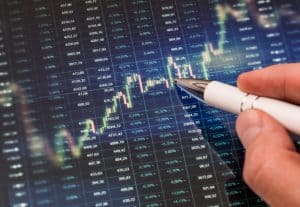 Institutional investment network Liquidnet has launched a new workflow and blotter management tool for its buy-side members.
Liquidnet Ecosystem Pro aims to provide buy-side traders with simultaneous access to its Virtual High Touch suite across multiple orders, helping to analyse, monitor and automate execution strategies.
The tool is built on three main elements: List Detection, which allows traders to pause, use analytical tools and assess which execution tools fit their trading objectives; Create Wave, to facilitate a wave of orders simultaneously; and Blotter Pro, which provides monitoring capabilities across order waves.
"In addition to building a massive pool of centralised institutional liquidity across 46 markets, Liquidnet has also been delivering unique capabilities to intelligently access this liquidity as well as the overall market," said Seth Merrin, founder and chief executive of Liquidnet.
"And, most recently, we have added customisable trader intelligence tools to manage and course correct orders as needed according to individual order characteristics and market dynamics. This makes up the Liquidnet Execution Ecosystem."
The tool was piloted by Liquidnet last year and following a successful testing pilot, Liquidnet has now launched the system to its buy-side members currently using its Liquidnet 5 desktop application, which account for over 1,000 of its total network members.
"In short, we've combined global institutional liquidity, systematic execution tools, and analytics insights with the same guidance and liquidity sourcing capabilities members have come to expect from Liquidnet for their single stock orders," concluded Merrin.
Earlier this month, Liquidnet announced the formation of a new Dublin-based entity, Liquidnet EU, formed to "address Brexit" and has been authorised by the Central Bank of Ireland as a MiFID II investment firm and MTF operator.