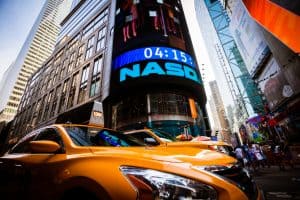 Shareholders in exchange and clearing technology provider Cinnober have accepted a revised $220 million acquisition offer made by Nasdaq late last month.
Nasdaq increased its initial bid of $190 million, SEK 75 per share and SEK 85 per warrant, made in September to $220 million, SEK 87 per share and SEK 121 per warrant, after failing to win over enough of Cinnober's shareholders.
The US exchange operator said in a statement this week that following a majority approval, it will control 98.2% of the company. It has also extended the revised offer acceptance period to 30 January, in order to give shareholders at Cinnober that have not yet accepted the offer additionaCinnol time to approve.
"As Cinnober becomes part of Nasdaq's Market Technology division, I would like to thank our clients, shareholders and employees for their support," Peter Lenardos, CEO of Cinnober, commented. "This is a winning combination we believe will deliver superior technological solutions to our clients and new opportunities for our employees. I look forward to seeing what the future holds as we enter this new and exciting chapter in Cinnober's history."
Cinnober provides exchange and clearing technology solutions, although recently ventured into the cryptocurrency space through a partnership with cryptocurrency security specialist BitGo, to provide technology solutions to crypto exchange operators to handle increasing trading volumes.
Speaking to The TRADE at the time of the original bid in September, Lars Ottersgard, EVP and head of market technology at Nasdaq, explained that the deal is aimed at building out the historic strengths of the two businesses.
"We have had good traction for many years for market technology, which has been growing steadily through the years. We have seen an uptake in interest in our capabilities to deliver solutions both to the wider capital markets and into new marketplaces," he said. "Cinnober has very common capabilities as we do in many spaces. Our biggest inhibitor for growth has been the capacity to deliver and support clients, and together we can grow much faster than as two isolated entities."
Nasdaq concluded that settlement of the shares for which acceptances are approved during the extended acceptance period is expected to begin around 6 February. The exchange is also awaiting approval from the UK's Competition and Markets Authority (CMA) before the acquisition can officially close.